DP Ruto donates 30 motorbikes to Lodwar and Kanamkemer youth groups in Turkana Central.
Deputy President William Ruto,  caused a standstill as residents rushed to meet him upon his arrival in Lodwar, Turkana County, on Thursday.
DP Ruto attended Turkana Tourism and Cultural Festival (Tobong'u Lore), which commenced on Thursday.
On Thursday morning DP Ruto handed over  30 motorbikes to Lodwar and Kanamkemer youth groups in Turkana Central.
"Empowering young people to start small businesses, boosting their capital base to expand and grow profits is key for self-reliance and realising sustainable livelihoods," DP Ruto wrote on his Twitter handle.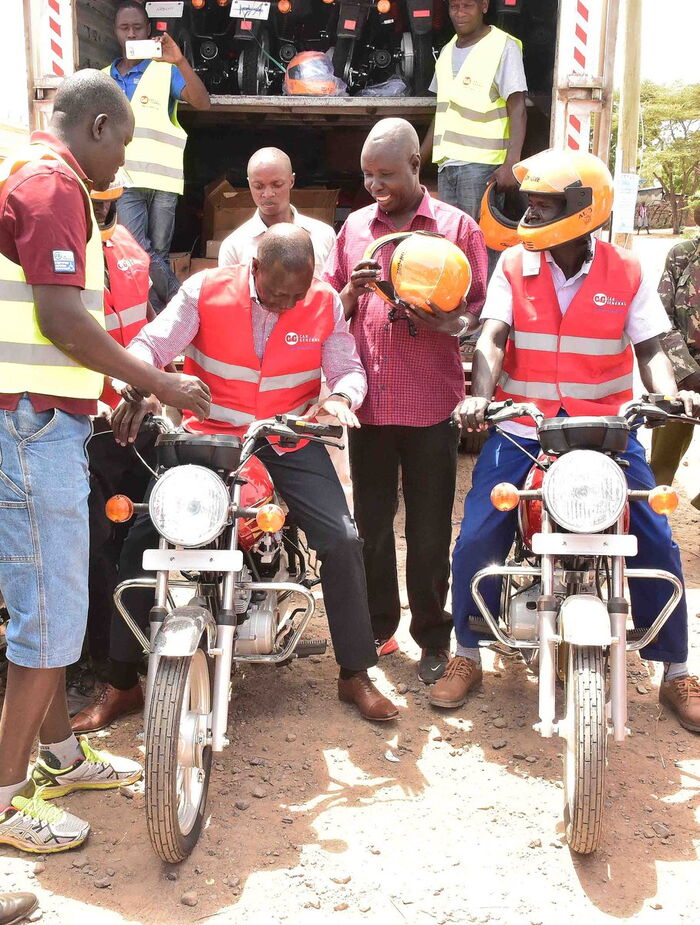 Speaking in the annual Tubong'u Lore fete, Ruto said the era where youths were manipulated by politicians for their own political mileage is long gone.
He urged the youth to arise and take their rightful place in nation-building, urging them to shun petty politics.
Your responsibility is not to blindly follow politicians or chant their funny political slogans while you are getting nothing in return. You need to all wake up and pursue that what is important in your life; advance your careers and avoid divisive politics from politicians who are only after their own political gain,'' Ruto said.
The DP further called on young people to take advantage of technical institutions in their counties and advance their skills.
"We have built technical colleges and what we want is every Form IV leaver to join those institutions and enhance their skills in different fields to ensure we all move forward together in building the Nation," Ruto urged.